In my New Book – Explore the history of some of Grosse Pointes most unique homes from 1890 through to present day.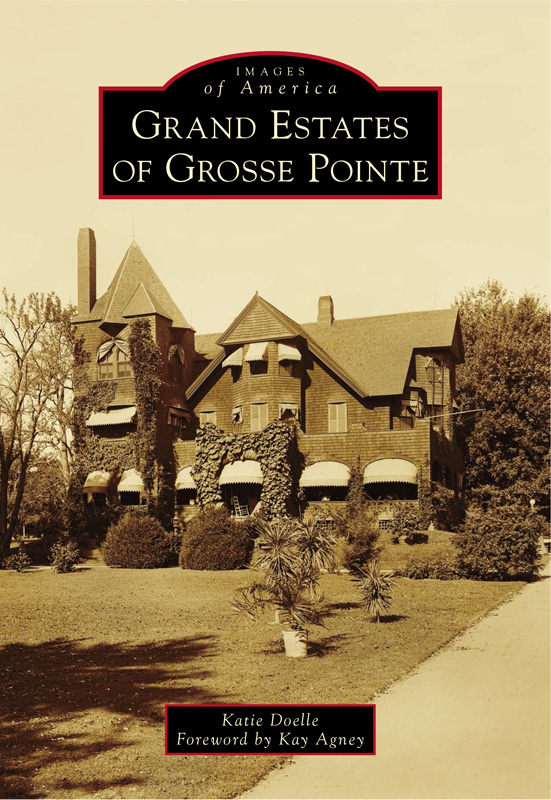 The first inhabitants of Grosse Pointe can be traced back to the mid-18th century, when French farmers occupied ribbon farms on the shores of Lake St. Clair. Since then, Grosse Pointe has come a long way. The once rural farming community, located on marshland and notoriously difficult to reach, has become home to some of the most prestigious residences in the country.
During the early 20th century, Grosse Pointe transitioned from a popular summer retreat for wealthy Detroit families to a permanent home for prominent professionals, who hired the finest architects money could buy to build grand mansions. By the 1930s, Georgian and Tudor residences were commonplace, and Grosse Pointe was a thriving community awash with renowned families, natural beauty, historical architecture, and grand estates.

A Bit About Me
I am a freelance writer and graphic designer. Originally from England, I moved to Grosse Pointe in 2012 and became fascinated by the architecture. In 2014, I joined the Grosse Pointe Historical Society (serving on the historic plaque committee for two years), and for the past six years I have written a weekly historical architecture blog for local realtor Higbie Maxon Agney (HMA). I have a passion for writing, this is my first book, and I am looking forward to having the opportunity to write many more.
I hope you enjoy the book and the many blog posts on this site.
https://katiedoelle.com/wp-content/uploads/2020/07/Book-Cover_Sm.jpg
800
551
Katie Doelle
https://katiedoelle.com/wp-content/uploads/2019/03/KatieDoelle_Logo2-300x300.jpg
Katie Doelle
2020-07-03 17:35:07
2020-07-03 17:41:20
Grand Estates of Grosse Pointe