Last week we presented the history of one of Grosse Pointe's most iconic homes –16632 E. Jefferson. Located on the shores of Lake St. Clair, it was commissioned in 1926, by Detroit Industrialist Edgar Woodbury Bowen. It was designed by the esteemed architect Wallace Frost.
This week we delve deeper into the career of George Valentine Pottle. We recently mentioned Mr. Pottle as the possible architect of one of Grosse Pointe's lost estates – 910 Edgemont – a once beautiful Italian Renaissance Revival style home completed in 1925, allegedly for Walter & Edith Scotten. Our files list the architect as George V. Pottle; however, this has not been verified by blueprints. George Pottle was associated, amongst other things, with creating industrial buildings, movie theaters, and fine residences throughout Metro Detroit. It is possible his only other recognized project in Grosse Pointe is 812 Whittier, completed in 1927.
812 Whittier is a noticeable brick residence designed for Charles L. Gollarno in 1927. Created in an English architectural style the 4,650 sq ft home features elegant brickwork, and fine limestone detailing around the front door which enhances the distinctive entrance to the property. Along with the tall narrow chimney these elements are arguably the focal points of the front elevation. The house itself features two main bedrooms, two further bedrooms for maids, and service stairs. The main floor was the location for the 24' x 17' sq ft living room, a large 19' x 16' centrally located dining room along with a 12' x 17' sq ft sitting room, and at one point a small 12' x 8' sq ft butler's pantry.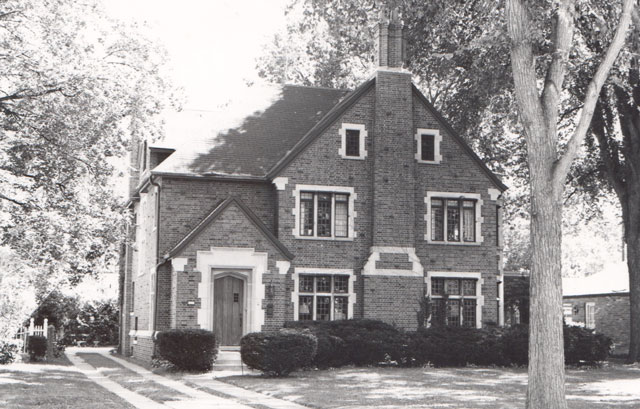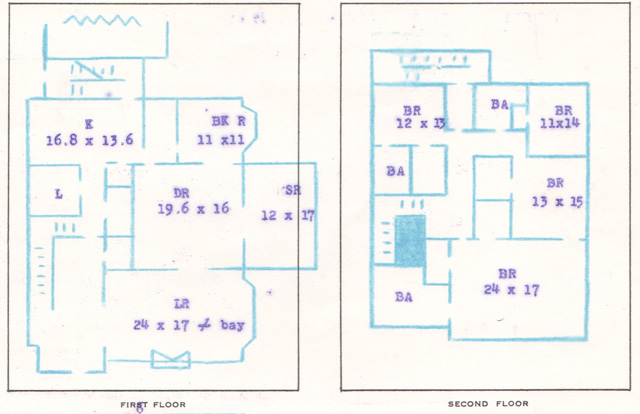 Architect George V. Pottle was born in Dayton, Ohio on March 23, 1875. Having studied architecture at Massachusetts Institute of Technology in Boston, Pottle, in 1893, returned to Dayton to take up his first drafting position. He subsequently worked in architectural practices in Massachusetts and Virginia, before arriving in Detroit in 1901. Initially he worked as a draftsman in the city until 1905, before setting up his own practice. He quickly become a respected architect and a member of the American Institute of Architects. Mr. Pottle is synonymous with creating buildings in a wide variety of architectural styles, for a wide variety of uses. During his career he was responsible for several industrial buildings in Detroit including the 708 Gas Office Building, and the Murphy Iron Works office building, built in 1914 (images are courtesy of the Library of Congress). Aside from his industrial designs Pottle was also known for his early cinema theater projects, which included – the East Side Theatre remodel (1925) and the Linwood Theatre (1920).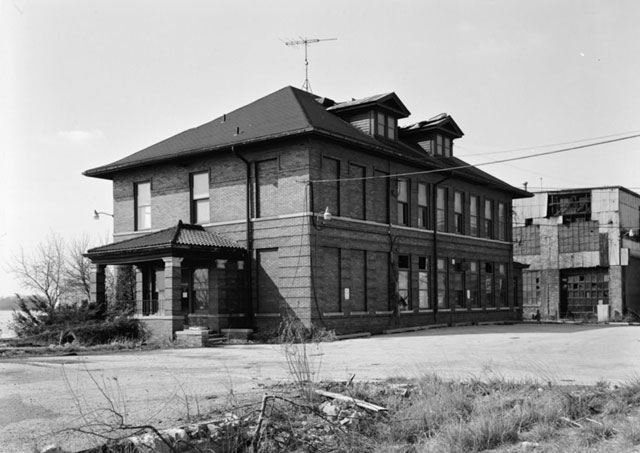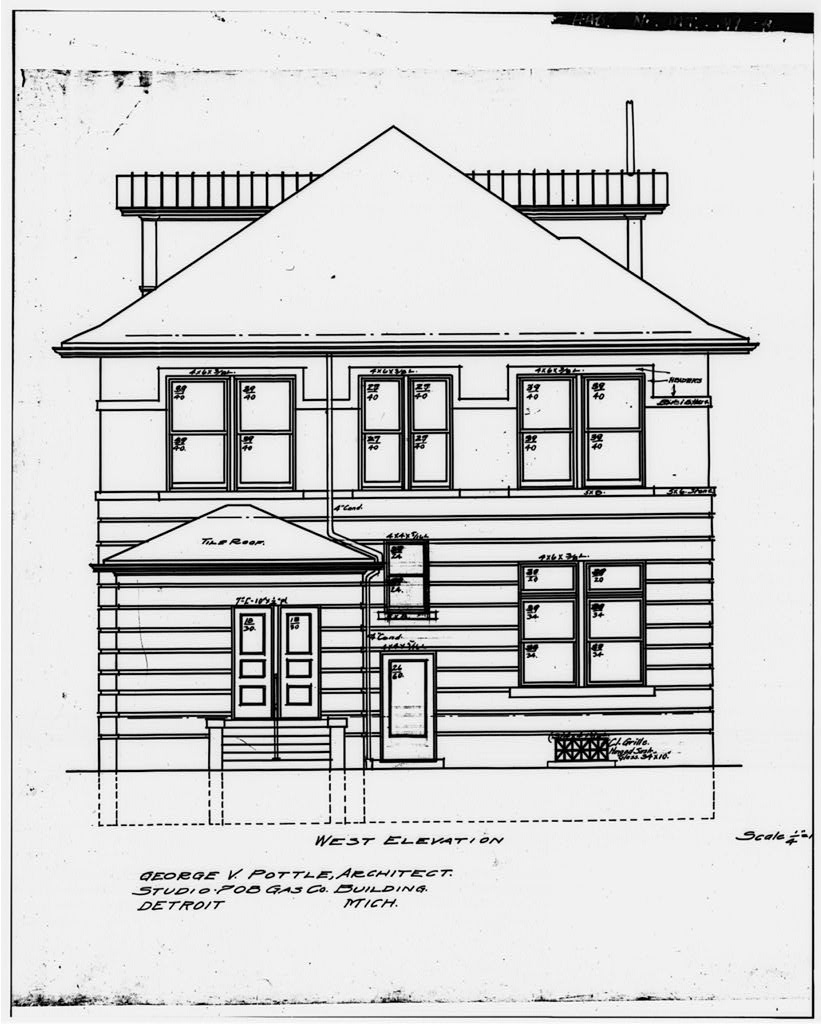 Pottle was also associated with creating fine residences. Arguably one of his finest projects is the Hupp House, 1516 Iroquois in Indian Village (built in 1909), for auto baron Robert Hupp. The American Institute of Architects Guide to Detroit Architecture (by Eric J. Hill, John Gallagher, AIA) describes the house "as one of the finest existing Prairie style homes in Detroit." Image courtesy of flickr.com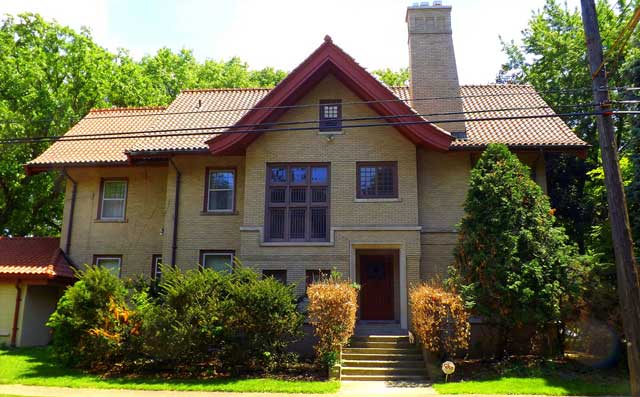 Pottle's other notable residential commissions include: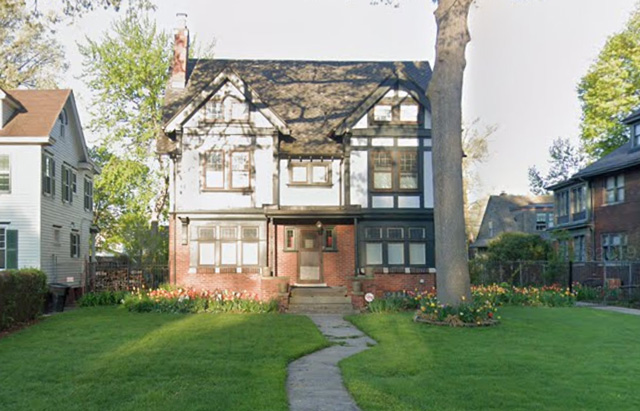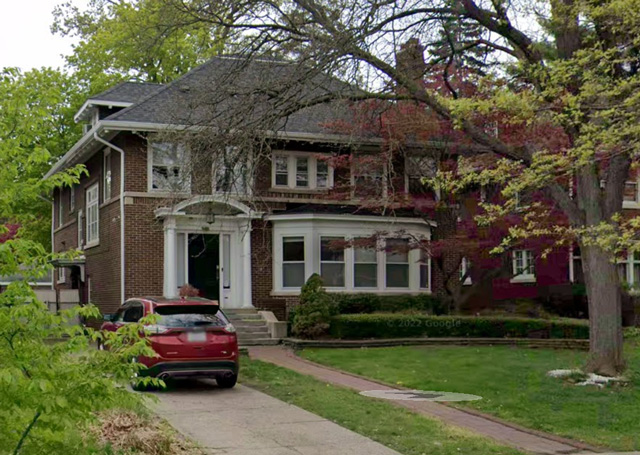 230 E. Boston Blvd – for Caleb M. East (1919)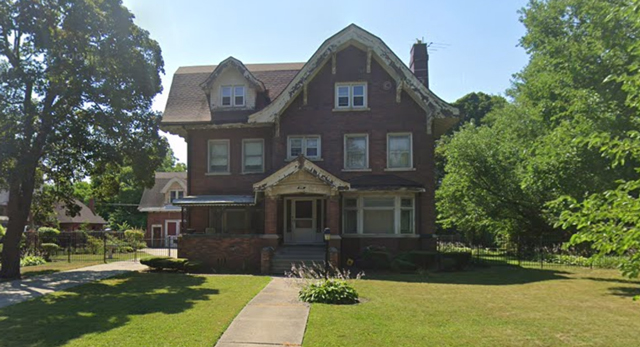 222 E. Ferry Ave – for Samuel A. Sloman.
He also designed homes in East Kirby, and Virginia Park. Source: Detroit Free Press. Images are courtesy of Google.
George V. Pottle wasn't the only Grosse Pointe architect turn his hand to both theater and residential design. Talmadge C. Hughes – architect of at least 10 Grosse Pointe Homes, including four on Meadow Lane, Grosse Pointe Farms – designed several theaters in Metro Detroit. These included the Emsee Theatre, Mount Clemens, while two of his designs won the Best of Year Awards for the Ryan Theatre in Warren (1949), and the Rapids Theater in Eaton rapids Michigan (1950). Source: A History of Detroit's Palmer Park by Gregory C. Piazza. You can read the full story of Talmadge C. Hughes by clicking here.
Arguably the most noted theater and residential architect is C. Howard Crane. His portfolio could be described as one of the most varied of any architect during the first quarter of the 20th Century. He designed more than 250 theatres' worldwide, with around 60 in the Metro Detroit region. This included the first movie theater in the City of Detroit – the Columbia Theatre (in 1911), and the Majestic Theatre (in 1915) – at the time the Majestic Theater was the largest theater in the world built for the purpose of showing movies, with seating for over 1,600. In 1928, Crane completed the Detroit Fox Theatre with over 5,000 seats. In Grosse Pointe C. Howard Crane designed several homes, including 38 McKinley Place, 1048 Yorkshire, at least three homes on Cloverly, the St. Clair Terrace apartments, along with the new addition to the Punch and Judy Theater (1939).
George V. Pottle and his residential/theater-designing associates put on quite a show in their ability to adapt from designing large-scale commercial structures to smaller scale residential projects.
Written by Katie Doelle
Copyright © 2023 Katie Doelle
If you have a home, building or street you would like us to profile please contact Katie Doelle – ktdoelle@gmail.com – we will try and feature the property.
https://katiedoelle.com/wp-content/uploads/2023/05/812-Whittiersm.jpg
409
640
Katie Doelle
https://katiedoelle.com/wp-content/uploads/2022/04/KatieDoelle_Logo_NEW1-Sm.jpg
Katie Doelle
2023-05-19 13:53:17
2023-05-19 14:04:14
Historical Architecture of Grosse Pointe – George Pottle