In part 1 we presented the story of Jens Jensen – in part 2 we continue the story. Much of Jen Jensen's work at the Ford Estate followed similar patterns he had employed in many of his existing projects. For example one key component to some of his work was walkways around a central meadow. Jensen also incorporated many wild bird habitats, favoring shrubs and tree species with fruits favored by birds. And he was also a huge advocate of including shaded walkways (around the edges of a sunny opening), to help increase the overall dramatic impact of the landscape.
One area of the Ford Estate that was rather different to previous projects was the creation of Bird Island, 1928. Given the Fords passion for boating activities they expressed a desire for a harbor within the estate. The area that is now enjoyed by so many boaters was dredged to fulfill the Ford's request, with the resulting debris and soil used to create a new landform, now known as Bird Island.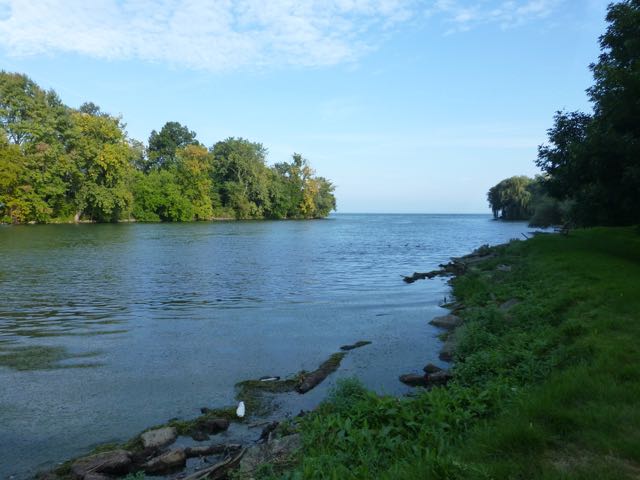 One of the most impressive features of Jensen's work is how he integrated various components into a harmonious design. Jensen's meticulous eye for detail was integral to not only creating each segment of a garden, but to the overall plan that ensured each part came together as a whole to fit within his grand design. The Ford Estate is made up of a multitude of areas, from the large expansive meadow, to the open spaces, the impressive entranceway, and the formal rose garden. Each area plays a part in presenting a cohesive design.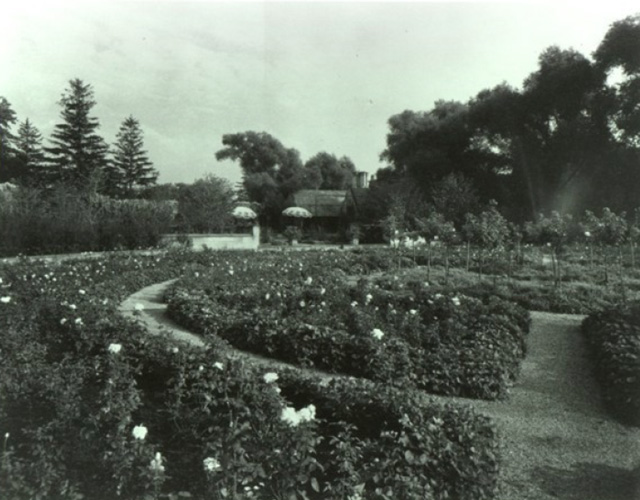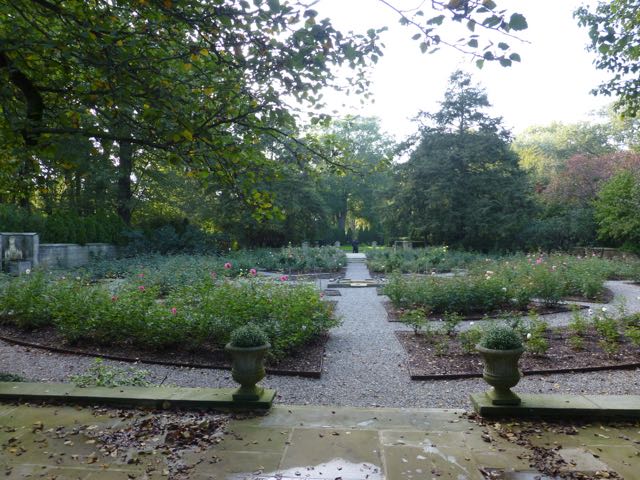 After his wife died, in 1934, Jens Jensen retired and moved to Ellison Bay, Wisconsin. He devoted his time to establishing a school called The Clearing, which he ran until his death in 1951. When he retired Gaulker Pointe was still not complete, so Jensen handed over the project to his son-in-law and associate, Marshall Johnson, who completed the project, and was responsible for the design of the lagoon, and the reflecting pool.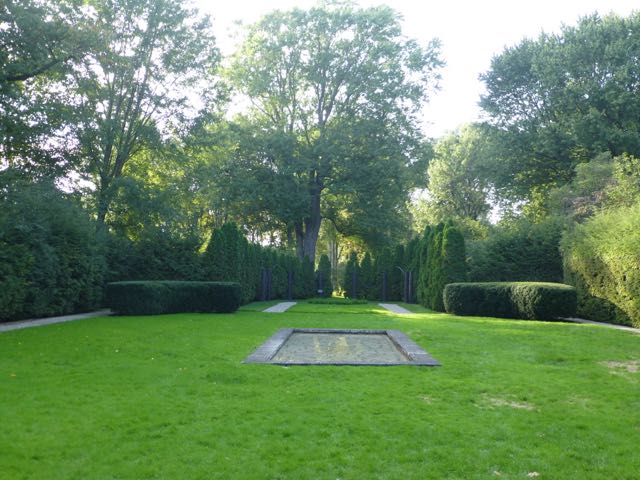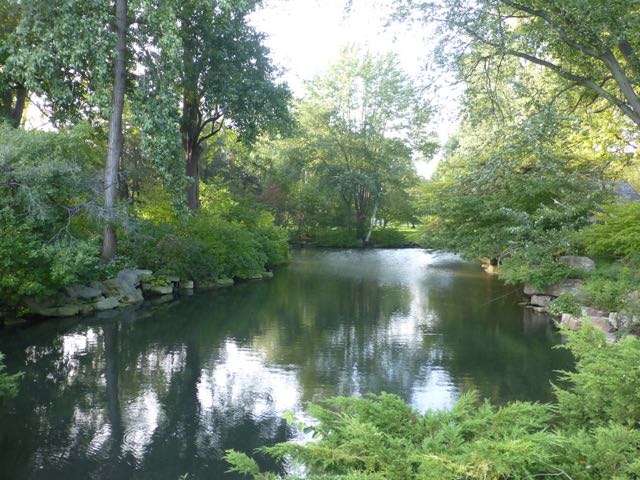 Between 1926 and 1930, aside from Jensen, the Ford Estate also welcomed several prominent designers. Aside from Albert Kahn (who designed the house, estate perimeter wall, gate lodge, north and south cottages, and the recreation building) the Ford's commissioned Robert O.Derrick, and sculptor Carrado Parducci, in 1930, to create the playhouse – a gift to Josephine Ford, on her seventh birthday, from her grandmother Clara Ford.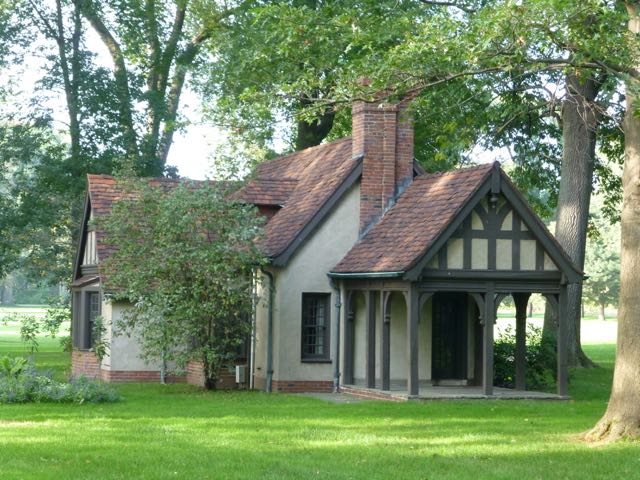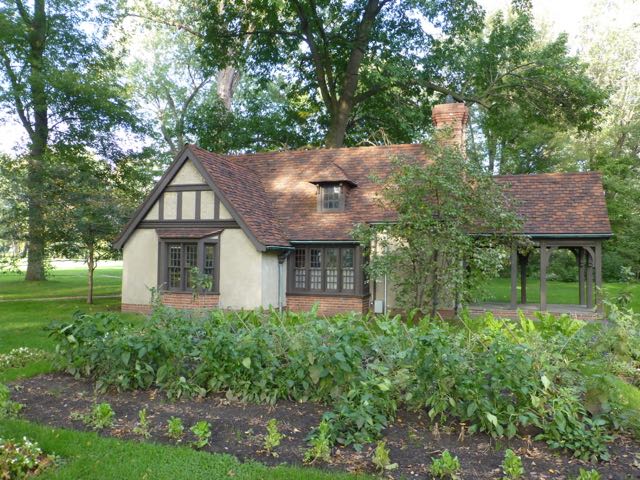 Local architect Robert O. Derrick was known for his grand residences for prominent clientele who were looking for 'spectacular', and something a little out of the ordinary. Many of his designs were Georgian inspired residences, filled with intricate architectural details, and he was an immensely versatile designer.
For the playhouse O.Derrick selected a Tudor inspired approach. The one-story house, built by Gallagher-Flemming Company, of Detroit, is in two-thirds scale and features the typical half-timbered, stucco design that is such a dominant feature on the majority of Tudor inspired buildings. The interior includes a kitchen, living room, bedroom and a bathroom. The floors are made from oak, while knotty pine paneling adorns some of the walls. Source: Jens Jensen, "A Planting Plan-Children's Play house, Mr. Edsel B. Ford Estate, Gaukler Pointes, Michigan, January 1932. Jens Jensen Drawings and Papers, Bentley Historical library, University of Michigan-Ann Arbor.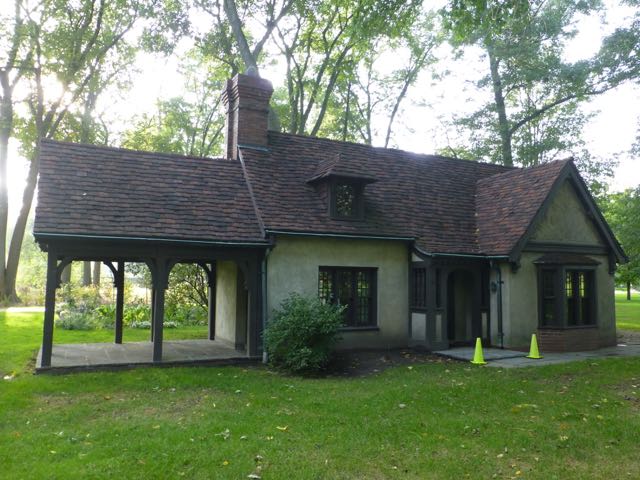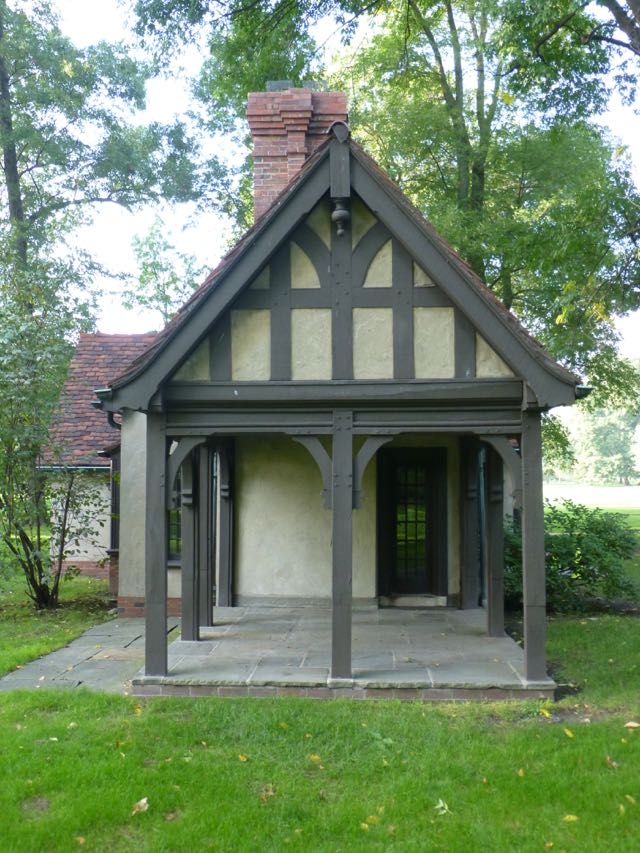 Aside from O. Derricks deft touches with its design, there are the fun low relief depictions of figures from children's nursery rhymes, located on the gables. These cute additions were the work of renowned Detroit sculptor Corrado Parducci, a talented architectural sculptor known for his early – mid 20th century works. His work is still visible on many significant buildings in Detroit, including the Penobscot, Guardian and David Stott buildings; and the interior of Detroit's Masonic Temple. His work could also be found in many grand family residences throughout Metro Detroit including other properties owned by Edsel and Eleanor Ford.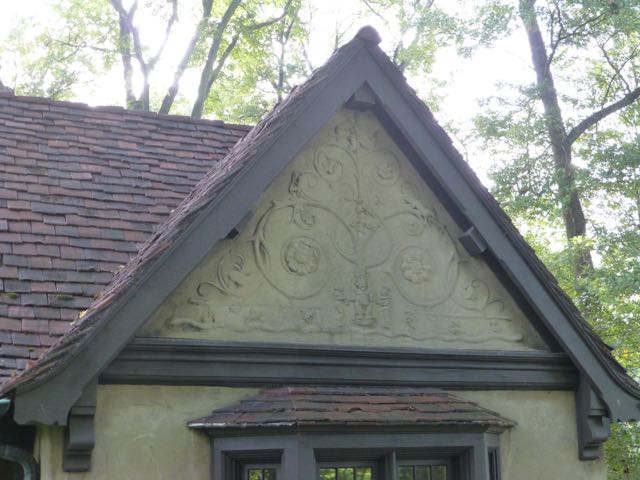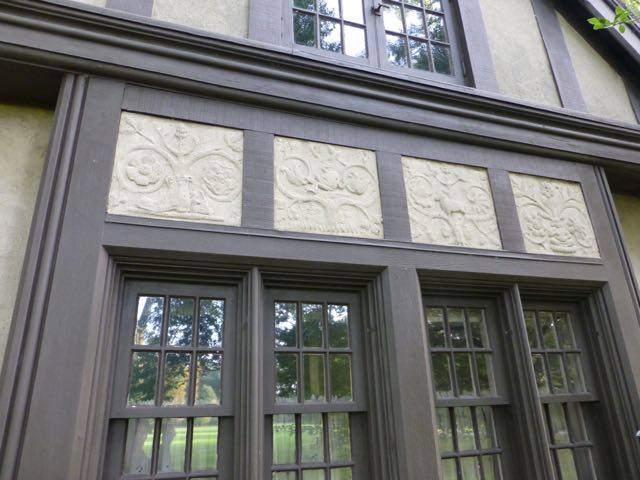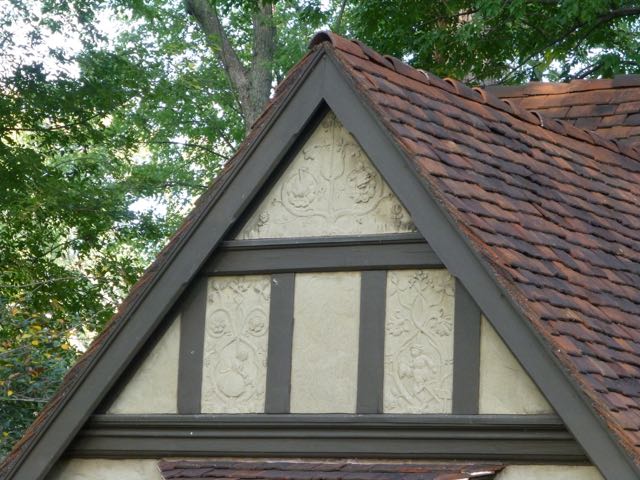 Jensen integrated the playhouse into his landscape design, which included adding a vegetable garden on the south side. A few years later the vegetable garden was replaced with play equipment. Today the equipment has been removed and the area around the playhouse now resembles how it appeared just after it was first built. Historical image courtesy of: Edsel and Eleanor Ford House Archives.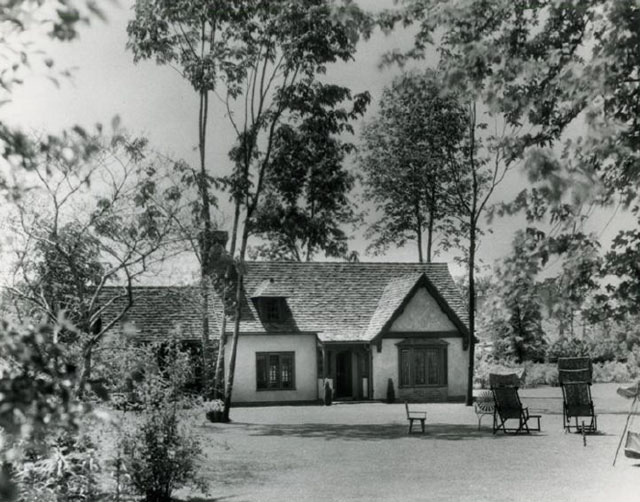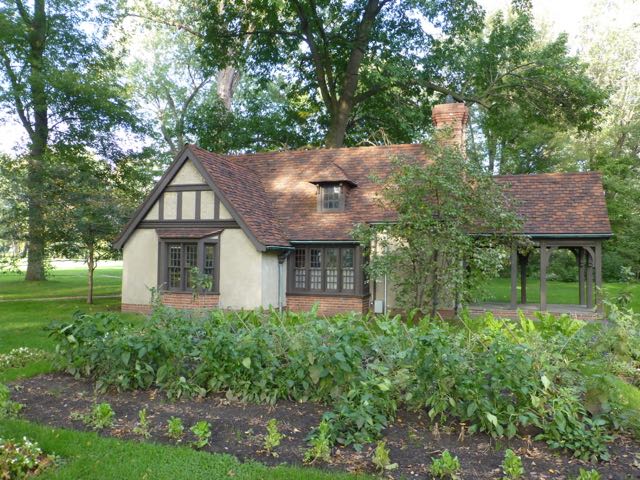 Today, the original 125-acre estate is now around 87-acres. In creating their picturesque residence at Gaukler Pointe Edsel and Eleanor Ford assembled the best designers money could buy. Developed over a number of years, between 1926 – 1940, the estate is a coming together of the masters, and each and every component is a work of art.
*Photos courtesy of the Higbie Maxon Agney archives unless stated.
Written by Katie Doelle
Copyright © 2021 Katie Doelle
https://katiedoelle.com/wp-content/uploads/2021/05/P1020313.jpg
480
640
Katie Doelle
https://katiedoelle.com/wp-content/uploads/2019/03/KatieDoelle_Logo2-300x300.jpg
Katie Doelle
2021-05-04 16:07:50
2021-05-04 16:08:50
Historical Architecture of Grosse Pointe – The Ford Estate – Part 2