Last week we presented Alger Place and Island Lane. Originally the location of the Frederick Moulton Alger estate – "By-Way" – located at 17700 E. Jefferson, the house was demolished in the 1960's and the land used to create these two subdivisions.
This week we head to one of the most sought after streets in Grosse Pointe – Provencal, and to house number 226. Located next to the Country Club of Detroit golf course, Provencal is situated on the only private gated road in the community.
Provencal is home to some stunning properties, designed by some of Detroit's finest architects. The homes on Provencal are in every sense of the word 'private'. A private street, with private homes, and with so little historic information available many of the houses remain private.
226 Provencal was completed is 1940. Frank Miles designed it for John Lord Booth. At 9,583 sq ft it is one of the larger homes on the street. A striking Regency style manor, it presents a perfect balance of beautiful architecture and modern elements that you would expect to find in a home from the 1940's. Black and white image courtesy of: Tonnancour, Volume 1.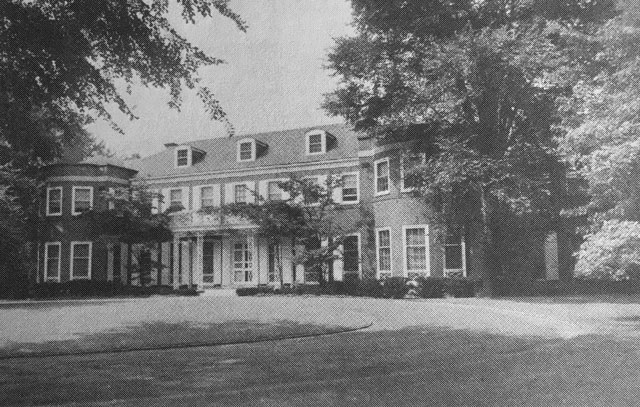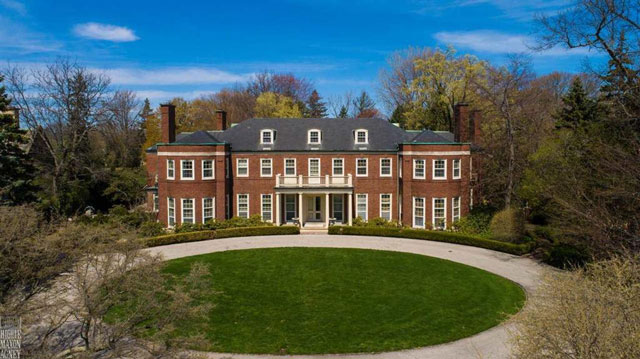 Constructed of brick, the front elevation has a unique ironwork portico, supported by four grand columns, which dominate the entrance of this symmetrical residence. The front of the property is also filled with an abundance of large windows. Particularly striking are the two bay windows on each side. The low-pitched slate roof has three small dormers – at the front and on the rear, while a large terrace (44' x 6' sq ft), on the second floor, makes the most of the beautiful surroundings.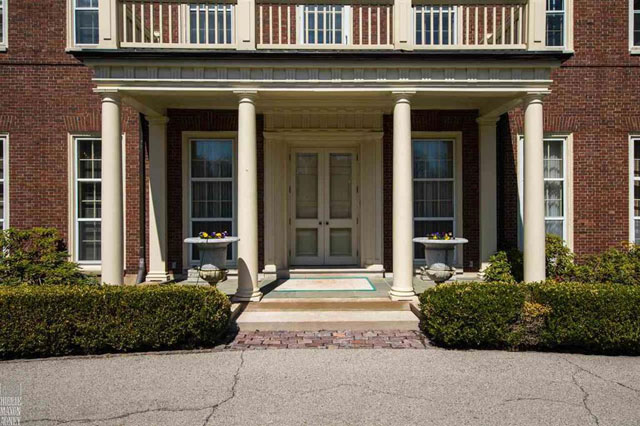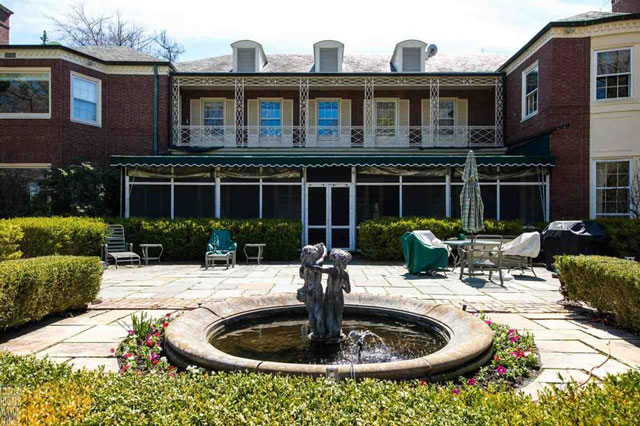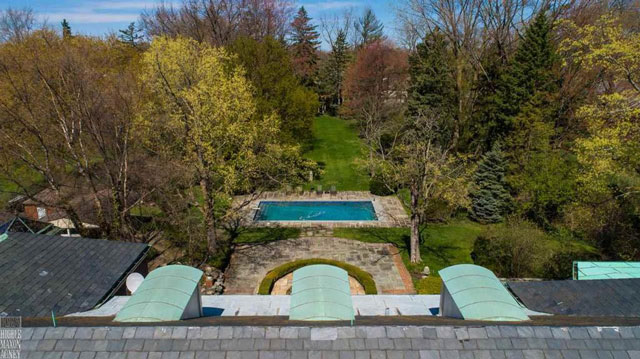 Inside, the large foyer opens to a grand floating staircase, overlooking a large gallery (45' x 16' sq ft). Many of the first floor rooms have exquisite wood floors in a herringbone pattern. Wood paneling, carving and striking millwork is also present in a number of the rooms on the main floor, as are the dominant floor to ceiling windows. There are multiple fireplaces located throughout the house – in the living room, library, dining room, three of the bedrooms, and the upstairs sitting room. The expansive sunroom (45' x 16' sq ft) overlooks the private garden, and the heated in-ground salt-water pool (a later addition).  The second floor includes four main bedrooms; the master bedroom is 25' x 22' sq ft, while there is a smaller bedroom and a laundry room (presumably this was once a bedroom), which were originally used for maids, along with service stairs. There is also a four and a half car attached heated garage, and a substantial wine cellar in the basement.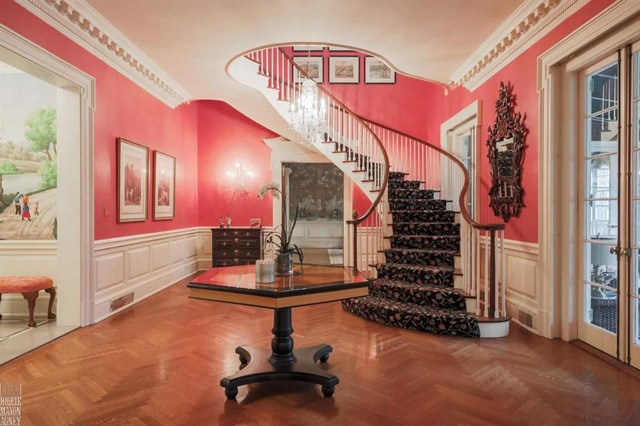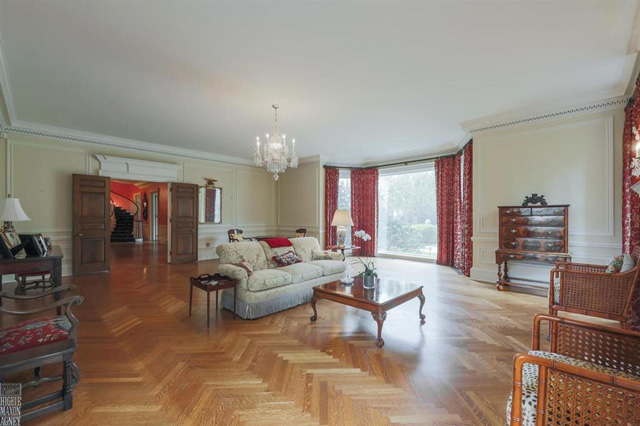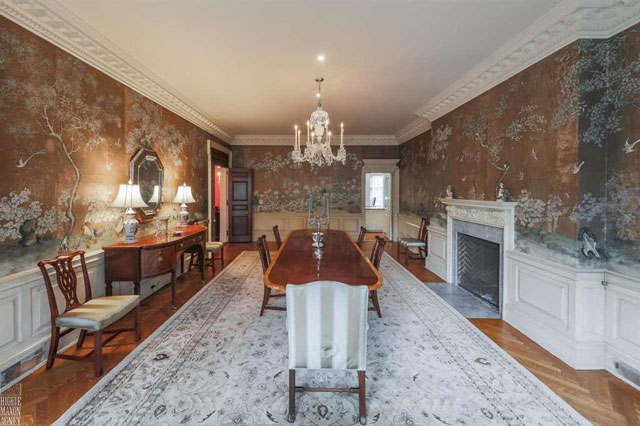 The original owner of the home, John L. Booth was the son of Ralph Harmon Booth, president of Booth newspapers and a major arts patron in Detroit. Ralph Booth resided at one of Grosse Pointe's most stunning, and largest, residences 315 Washington – built in 1923.
John Booth was born in Detroit in 1907. Having graduated from Yale, in 1928, he became the private secretary to the American ambassador to Denmark, in 1930. He then held the position of vice president, and treasurer at the Ralph H. Booth Corporation (1931-1938). Post 1939 he was the founder, owner and chairman of numerous broadcasting companies throughout Michigan and the United States, during this era.
He married Louise Preston Camper, 1944, and together they had four children. Prior to moving to 226 Provencal it looks like Mr. Booth resided at 36 Sunningdale. In 1949 it appears he then moved to a new home – 309 Lake Shore – a house he had designed by John L. Pottle, which bares remarkable similarities to his former home on Provencal. He passed in 1994, aged 87. Image (309 Lake Shore) courtesy of Google.com.
The designer of the home was Detroit based architect Frank Allen Miles. Very little is known about Mr. Miles but we do know he designed at least 17 homes, that we know of, throughout the Grosse Pointe communities between 1926 and 1951. Much of his work was on some of Grosse Pointe's more noted streets such as Provencal, Lothrop, Touraine, and Renaud. We will be exploring some more of his projects next week.
226 Provencal is an impactful home, designed for a member of one of Grosse Pointe's most prominent families. It takes its place on a street that is filled with architectural masterpieces.
*Photos courtesy of the Higbie Maxon Agney archives unless stated.
Written by Katie Doelle
Copyright © 2019 Katie Doelle
https://katiedoelle.com/wp-content/uploads/2019/06/226-Provencal.jpg
359
640
Katie Doelle
https://katiedoelle.com/wp-content/uploads/2022/04/KatieDoelle_Logo_NEW1-Sm.jpg
Katie Doelle
2019-06-18 14:13:17
2019-06-18 14:26:35
Historical Architecture of Grosse Pointe – Welcome to 226 Provencal