Last week, in part two of the work by Alden Dow, we presented two further projects he completed in the community – 96 Handy Road and 888 Pemberton.
This week we head to 55 Lewiston Rd. Completed in 1942, this striking center entrance Colonial residence was designed by noted architect Frank A. Miles and built by respected builder James J. Monahan for Frank H. Boos.
During the first half of the 20th century, an era of substantial residential growth in Grosse Pointe Farms, Lewiston Road became the location of numerous impactful homes that were created by some of Detroit's more noted architects, including:
87 and 115 Lewiston – William F. Goodrich, 1919
180 Lewiston – Marcus Burrowes, 1922
128 Lewiston – Louis Kamper, 1923
221 Lewiston – Hugh T. Keyes, 1924
242 Lewiston – Wallace Frost, 1926
255 Lewiston – Dalton J. Snyder, 1929
60 Lewiston – Henry F. Stanton, 1929
114 Lewiston – D. Allen Wright, 1929
274 Lewiston – Hancock & Butler, 1930
55 Lewiston joins this impressive list. Frank H. Boos commissioned the property. Born in Michigan in 1894, Mr. Boos was a respected lawyer who was partner in the firm of Faust, Miller, Baldwin and Boos. Prior to moving to Lewiston he resided at 19311 Berkeley Road in Detroit with his wife Katherine and his son Frank H. Boos III. Frank Jr., born in 1935, became the owner of the Frank H. Boos Gallery and went onto become a well known face on PBS Television, known as the "Bowtie Guy" on The Antiques Road Show.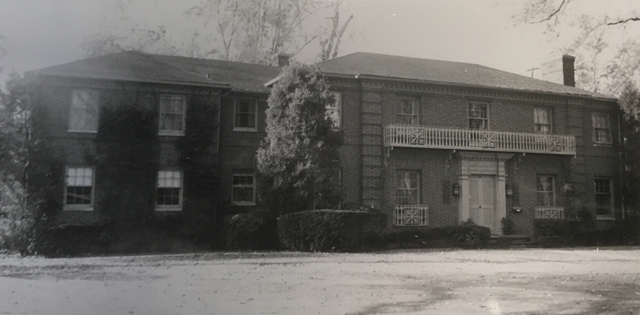 Mr. Boos new 4,325 sq ft Colonial home on Lewiston was competed in 1942, and is located on a large lot. A wall runs round the property and the pretty gardens that would have provided a tranquil setting during the uncertainty of the 1940's. 55 Lewiston is constructed from brick with a low-pitched roof, the central entrance is the dominant feature of the home as is the long decorative iron railing on the second floor, which is complimented by shorter railings, located under two of the windows on the first floor. The interior is filled with an abundance of beautiful woodwork, particularly in the 13' x 15' sq ft entrance hall, the staircase, and in the 13' x 16' sq ft library. Many of the rooms on the main floor have high ceilings and decorative moldings. The main floor also includes hardwood floors, a spacious 17' x 28' living room, and a butler's pantry along with a 12' x 24' sq ft screened in porch. The property originally had four main bedrooms (the master suite was 17' x 20' with a fireplace) along with two additional bedrooms for maids and service stairs.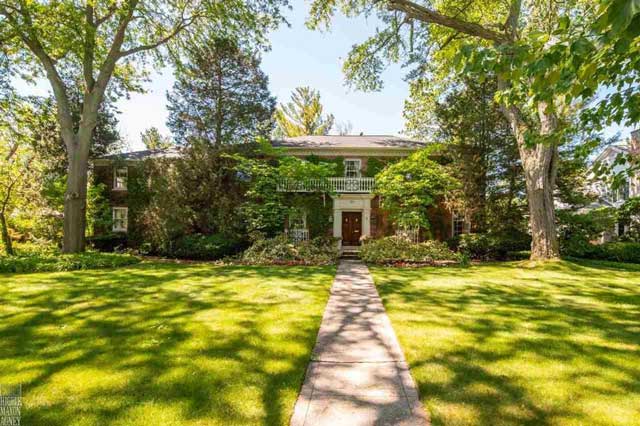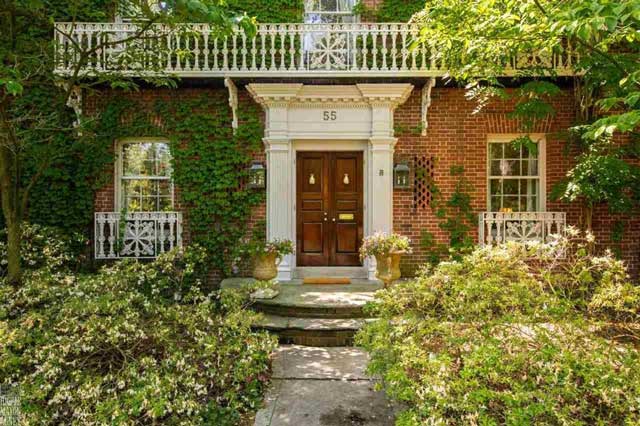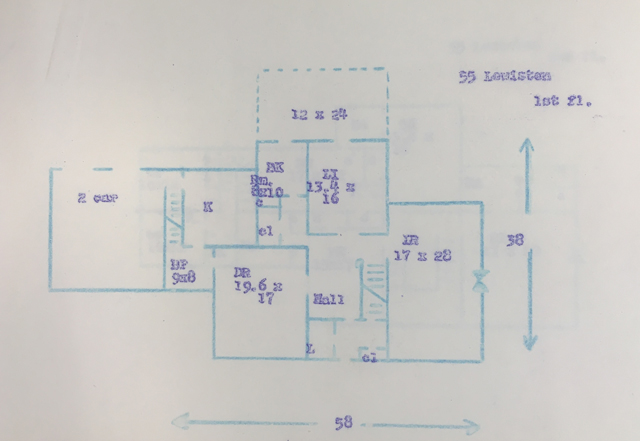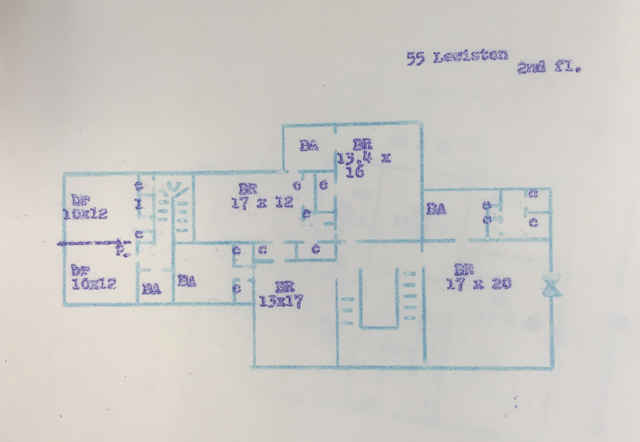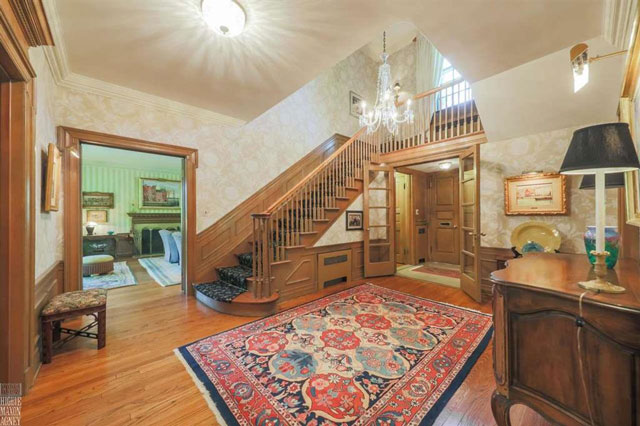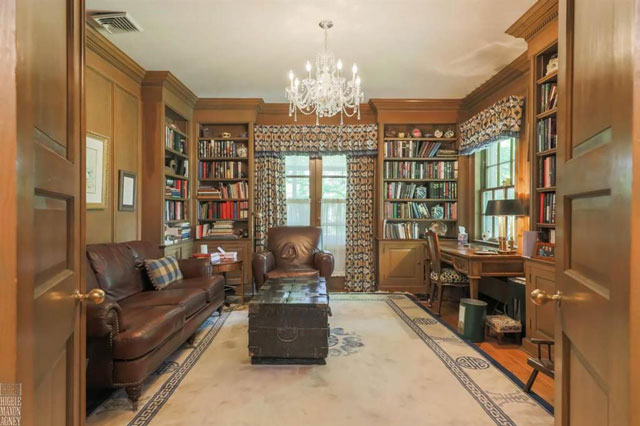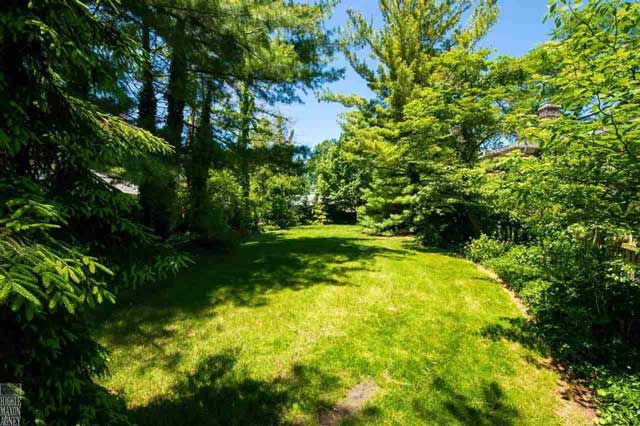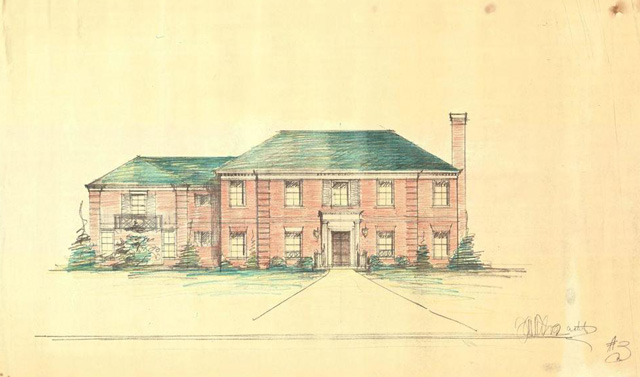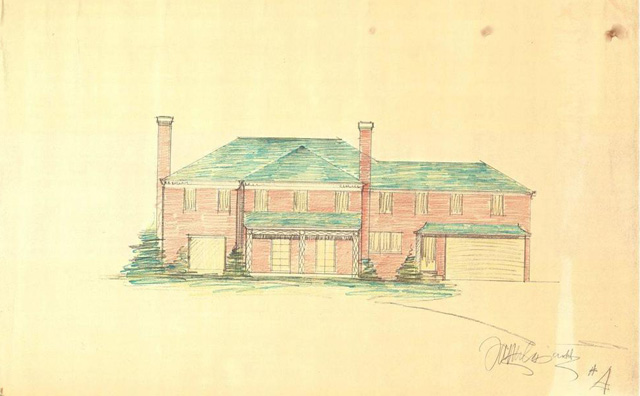 The designer of the home was Detroit based architect Frank Allen Miles. Very little is known about Mr. Miles but we do know he designed round 20 homes throughout the Grosse Pointe communities between 1926 and 1948. Much of his work was on some of Grosse Pointe's more noted streets such as Provencal, Lothrop, Lewiston, Touraine, and Renaud. His work crossed a broad range of architectural approaches, including formal Regency, stately English, through to Cape Cod, and Spanish Revival style properties. He was particular active on Renaud, designing at least six homes between 1935 and 1941. John L. Booth was arguably his most prominent client for which he created a sublime Regency Manor located at 226 Provencal (in 1940), along with a stately English inspired property he designed for George O. Johnston located at 76 Lothrop (in 1938). Some of Frank A. Miles other projects include:
60 Cambridge – 1926
291 Mount Vernon – 1926
1016 Berkshire – 1929
60 Merriweather – 1935
16 Renaud – 1935 (now demolished)
296 Touraine – 1936
323 Grosse Pointe Blvd – 1936
36 Renaud – 1937
41 Renaud – 1937 (now demolished)
331 Lake Shore – 1939
42 Moross – 1939
40 Renaud – 1940
22 Renaud – 1940
34 Edgemere – 1948
440 Lothrop – 1948
The builder of 55 Lewiston, James J. Monahan was also a prolific craftsman in the Grosse Pointe communities. He collaborated with numerous high profile architects to build at least 20 homes, primarily during the 1930's and 1940's, including:
1042 Audubon – 1930
1025 Yorkshire – 1933
946 Balfour – 1935
742 Berkshire – 1936
748 Pemberton – 1936
1122 Three Mile – 1941
655 Balfour – 1941
55 Lewiston Road is an impactful home. It was created during an era of architectural significance in Grosse Pointe Farms by a designer; Frank A. Miles, who was adept at handling the ever changing/trending styles and approaches of this era.
*Photos courtesy of the Higbie Maxon Agney archives unless stated.
Written by Katie Doelle
Copyright © 2020 Katie Doelle
https://katiedoelle.com/wp-content/uploads/2020/07/55-Lewiston_Old.jpg
315
640
Katie Doelle
https://katiedoelle.com/wp-content/uploads/2022/04/KatieDoelle_Logo_NEW1-Sm.jpg
Katie Doelle
2020-07-21 16:25:00
2020-07-21 16:25:00
Historical Architecture of Grosse Pointe – Welcome to 55 Lewiston Road