Last week explored another property by Louis Kamper as we traveled to Washington Road to visit an historic home located at the foot of the street – 285 Washington, completed in 1912, for James L. Lee.
This week we stay with the work of Louis Kamper, to feature another superb property from his Italian Renaissance period, to bring you the story of 251 Lincoln Rd. As we mentioned last week some of Kamper's work, during the early twentieth century, was heavily influenced by Italian Renaissance architecture, he created at least three significant properties in Grosse Pointe in this style – 285 Washington (1912), 1 Rathbone Place (1917) and 251 Lincoln (1918).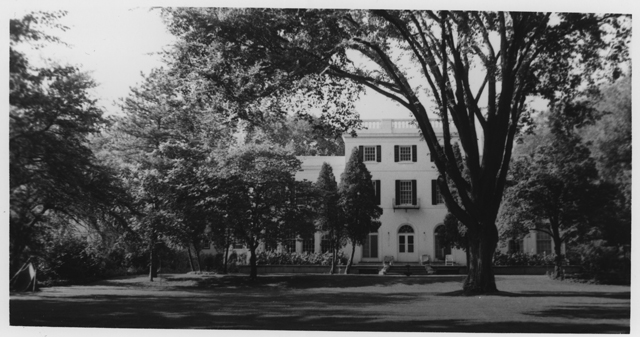 251 Lincoln, "Edgeroad" (the original address was 17743 E. Jefferson) was completed in 1918, for Murray W. Sales, a prominent business leader, industrialist, and philanthropist in Detroit. At the time of completion, the 11,181 sq ft Italian Renaissance style villa cut a dramatic shape at the foot of the prestigious road of Lincoln. Image courtesy of Walter P. Reuther Library, Archives of Labor and Urban Affairs, Wayne State University (1933) and Michigan Architect and Engineer (January, 1922).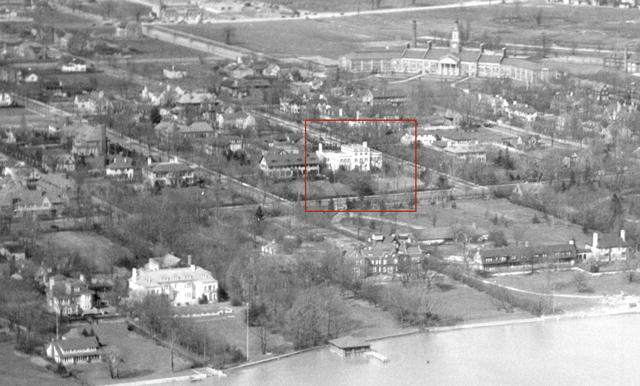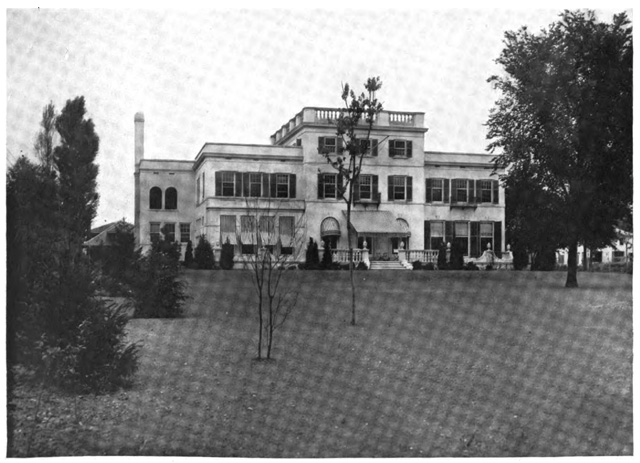 The property is constructed from brick and finished in white stucco, it has a flat roof and a multitude of grand Georgian windows. Upon entering the home, one is greeted by the 11' x 27' sq ft center hall with marble floor, and 12' high ceilings. The original layout of the home included three floors and a full basement. The first floor (as per an appraisal in 1951) featured many impressive rooms that gave the Sales family a 'grand palace' for gracious entertaining, including a magnificent 25' x 40' sq ft living/great room with oversized carved stone fireplace and raised oak paneling. The main floor also had a huge 21' x 29' sq ft dining room, a 10' x 28' sq ft music room (with French doors opening to a raised terrace), along with a morning room, and an extra-large 22' x 24' sq ft kitchen. The second floor contained five main bedrooms along with three servant's rooms and a sleeping porch. On the third floor there were an additional four bedrooms and two baths (presumably for staff, originally). The basement was comprised of a ballroom, billiard room, and a laundry. During the 1940's the basement was completely paneled with a suspended ceiling. It was also the location of a wet bar, and a piano bar. Internal images courtesy of Grosse Pointe Historical Society and Michigan Architect and Engineer (January, 1922).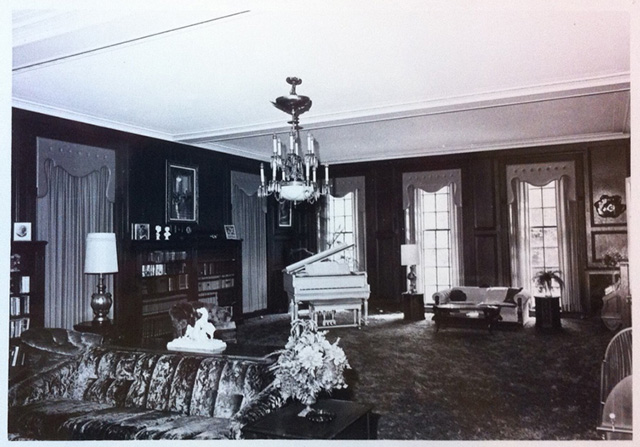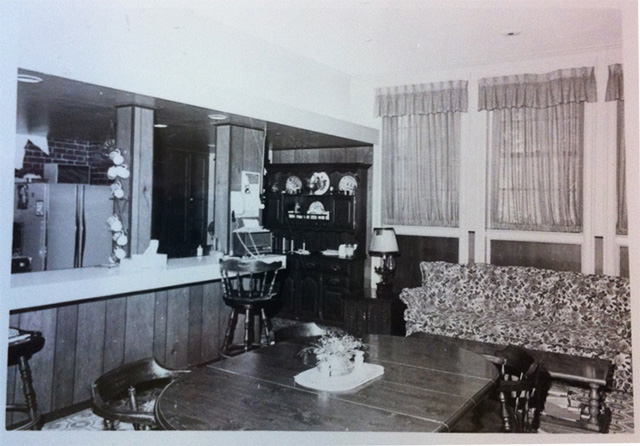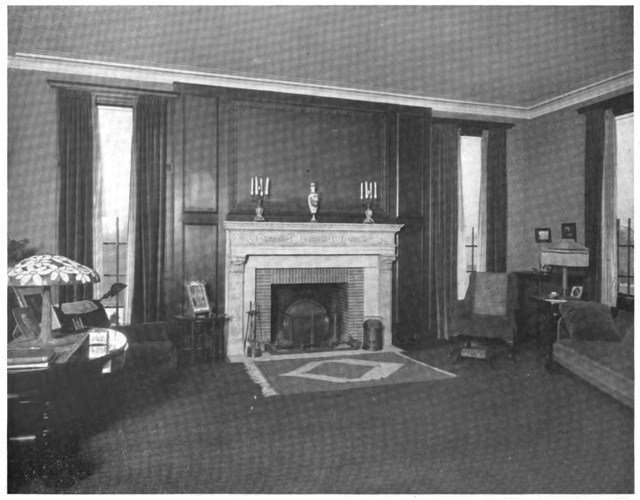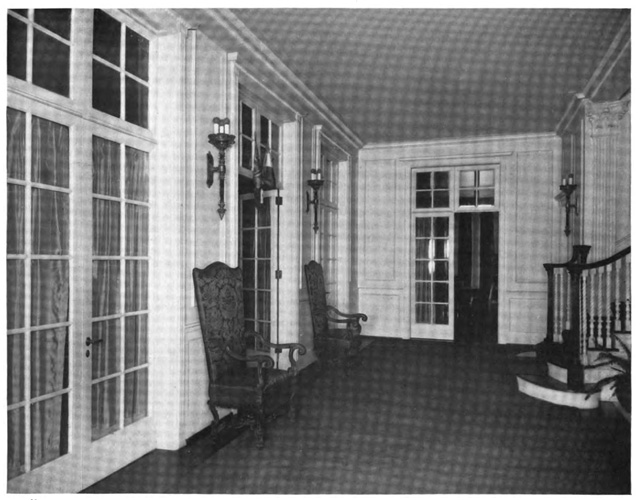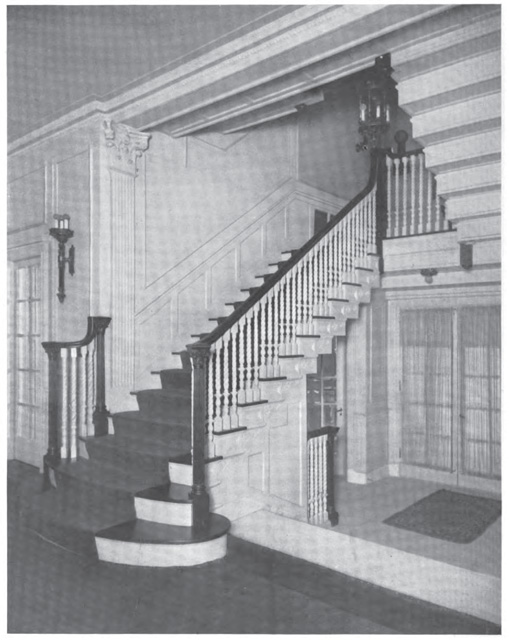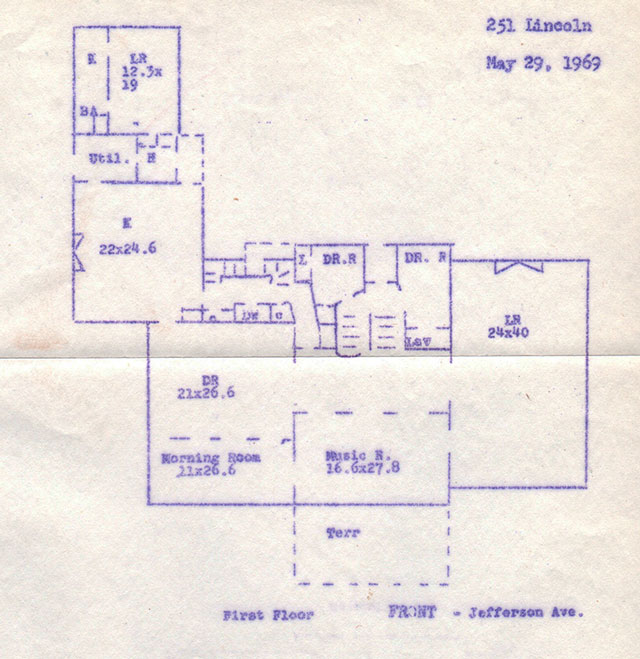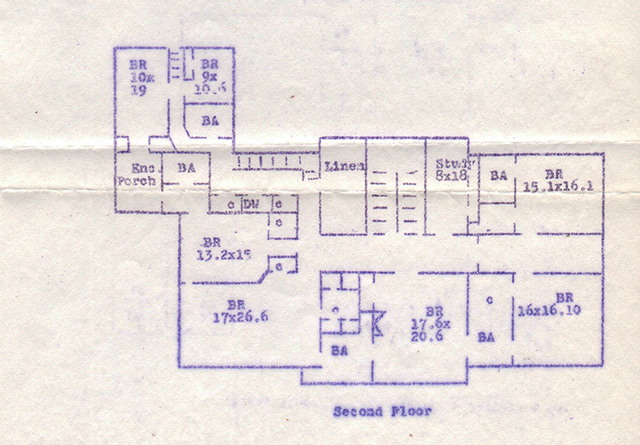 The residence also had a heated 2-car entrance 40' x 40' sq ft garage with space for four cars, and a five-room apartment above. The stunning gardens were designed by nationally renowned landscape architect Ellen Biddle Shipman. Each planting bed was tended with precision by a crew of gardeners, and there was also a 20' x 50' greenhouse (with a partial furnace) on the grounds.
The property was originally located on a lot that had around 425 ft frontage on Lincoln Road and approximately 151 ft along Jefferson. At the time of its construction 251 Lincoln was one of the many Grosse Pointe mansions built around the end of the First World War when architects working in the community started to experiment and employ originality in their designs.
The original owner of 251 Lincoln was Murray William Sales, born in Detroit in 1865. As a teenager he began his business life as an office boy at a dry goods firm on Jefferson. Later, he became the Chicago representative of the Detroit Copper & Brass Rolling Company. During his career Mr. Sales would make a fortune in the business world. He was co-founder and former president of the Murray W. Sales Co., a wholesale plumbing firm. He also held the position of director at the Michigan Bell Telephone Co., Manufacturers National Bank, Michigan Consolidated Gas Co., National Steel Corp., and the Detroit Steel Products Co. He was also a trustee of Grace Hospital. For 17 years he joined with James F. Holden in sponsoring a Detroit Club Christmas party.
In 1892, Mr. Sales married Jessie Carter, they had five children. During their marriage the couple, in 1926, gave $100,000 for the completion and equipping of Cottage Hospital. In 1943, Mrs. Sales passed. By 1944, tragically all five of the Sales children had died. Mr. Sales passed in January 1951. It appears the property was bequeathed to the Grosse Pointe Board of Public Education (GPBPE). It was Mr. Sales request that it be converted to a library to serve Grosse Pointe – he also requested that one room be dedicated to the memory of his wife. Source: www.findagrave.com
It is reported the plan to convert the house to a library proved impractical. From our files we understand the GPBPE listed 251 Lincoln for sale in December 1951. That same year the GPBPE had received five offers to buy the garage alone. The property was eventually sold to R. A. Breitchenbacher, who would own the residence until August 1954. After being sold a couple of times 251 Lincoln was listed for sale again in 1972 – the then owner, Daniel J. Patrona, stated he would sell part of the front garden (125' x 151') on Jefferson, separately. The house, and its current lot, was listed separately, while the front lot was priced at $20,000 – it is now the location of 235 Lincoln (built in 1977).
Today 251 Lincoln "Edgeroad" has undergone several changes – the third floor has been converted to a living space with a full kitchen, the basement now features a wine cellar, and an 8-seat movie theater, while the garden has a private pool. However, much of the ornamental wood carvings, stunning moldings, and original charm still exist and it has been beautifully maintained. The property remains a superb example of Italian Renaissance Architecture constructed in Grosse Pointe during the early twentieth century.
*Photos courtesy of the Higbie Maxon Agney archives unless stated.
Written by Katie Doelle
Copyright © 2021 Katie Doelle
https://katiedoelle.com/wp-content/uploads/2021/08/251-Lincoln_Sm.jpg
337
640
Katie Doelle
https://katiedoelle.com/wp-content/uploads/2022/04/KatieDoelle_Logo_NEW1-Sm.jpg
Katie Doelle
2021-08-13 19:01:45
2021-08-13 19:01:45
Historical Architecture of Grosse Pointe –251 Lincoln Road